It's that time of the year again: fall. And we're getting ready!
If you're looking for ways to celebrate the season in the office and reward your employees, this list is for you. We've got a whole bunch of ideas for celebrating fall and having fun in the workplace.
If you happen to have a team that works from home, we have some great options here as well in our blog post our blog on Virtual Games To Use At Your Next Team Building Event.
Before you can participate in any fall festivities, it's a must that you get your team together and decorate your office! Or, have each department decorate its own area of the office (the best department wins)!
Autumn Scavenger Hunt
Everyone loves and knows how to play a good scavenger hunt. Instead, this year it is fall-themed! Before the party, create a list of fall-themed items that you may have in or around the office (including outside). Either divide up into teams or take each other on in finding and showing everyone that you have that item. The first team/person that gets all or most of the items wins!
Carve Pumpkins
This one should be a surprise for the month of October. Carving pumpkins in the fall is such a fun and creative team-building activity for you and your colleagues. For an added element of fun, have some hot drinks and snacks at the office, or make a competition for the best pumpkin wins a prize!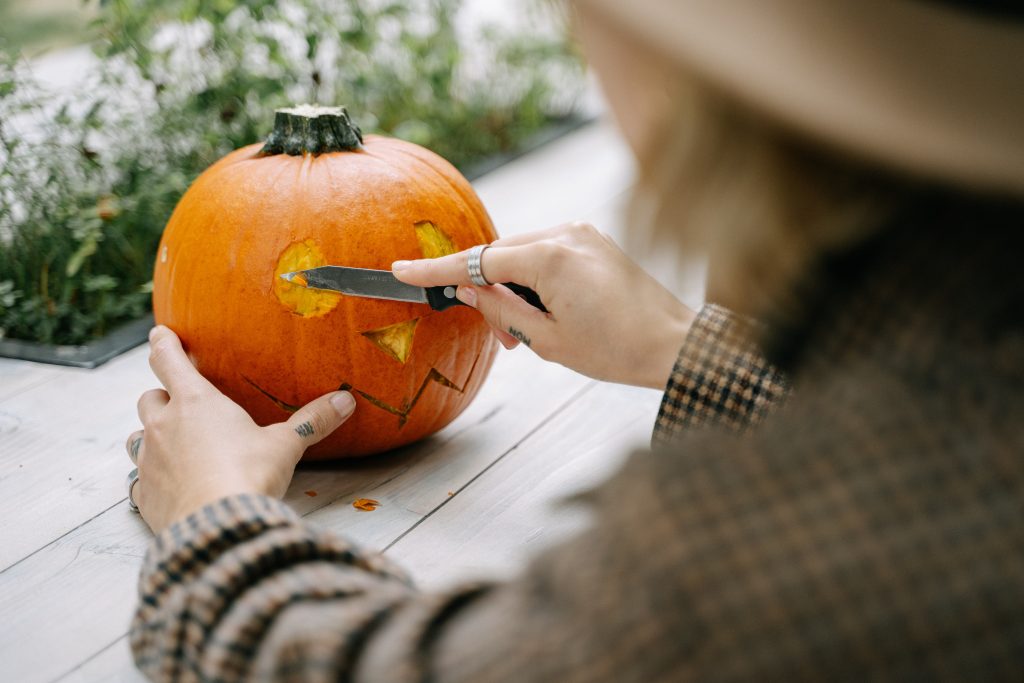 Fall-Themed Escape Room
If you're looking for an indoor activity for your team building day, book an escape room for your whole team. There is a good chance that you may have a local escape room in your area, but if not, there are tons of online options that your team can participate in virtually!
Celebrate Oktoberfest
If you haven't heard of it, Oktoberfest is a 16-18 day German festival that runs from September to October. It is a seasonal classic to celebrate and a great way to spend time together as a team. There are always Oktoberfest events going on, check Eventbrite for your local Oktoberfest events. 
Host a Thanksgiving Potluck
The fall season brings around everyone's favourite holiday, Thanksgiving! So what better way to celebrate the season than with a Thanksgiving-themed office potluck? To make sure that everyone is included, don't forget to add a potluck sign-up sheet as well as double checking allergies or restricted diets among your co-workers.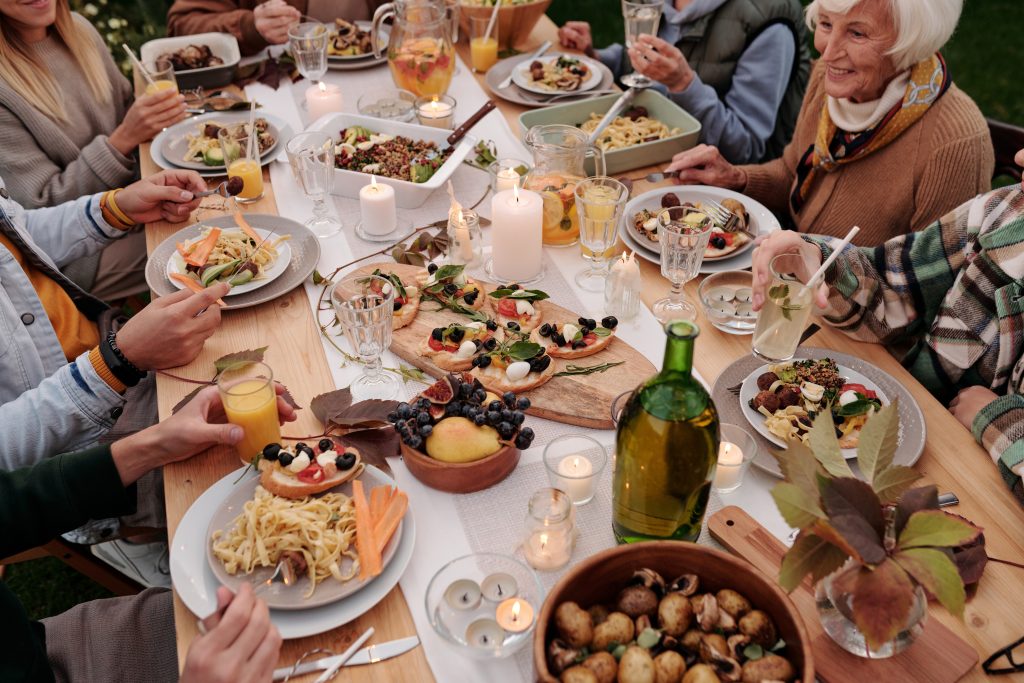 Murder Mystery
With this fun and spooky team-building game, you and your team have to solve clues and work together to find out who the killer is. There are tons of games to play online or templates you can download. To get even more into the fall season and Halloween spirit, dress up as detectives for this one! 
Throw An Office Costume Party
While we are talking about dressing up for this fall season, throw a Halloween costume party in the office! Have some fun music, snacks, and drinks and see who can win the best costume contest. For some extra fun, have some games ready for the day as well. 
Whether you're able to gather in person or you work remotely, there are a ton of fun fall team-building activities available to you as the fall season gets underway.
Get In Touch With Us About Your Next Event!
Looking to host an in-person or virtual event? Check out our services or request a quote today or sign up for our email list below.